Divine Consign
November 4, 2022 @ 9:00 am

-

10:00 pm
Fall is coming, which means it is time for the fall Divine Consign sale!
See our experience at previous Divine Consign sales on Facebook and/or Instagram.
NEW!!
We are so excited to announce our two fall sale dates including a NEW location! We are grateful to have a business that is loved by so many. In order to accommodate the increased popularity we are moving our Hartland sale to the WAUKESHA COUNTY EXPO CENTER this Fall. We are so excited to transform this 20,000 square foot space into the sale you love with MORE days to SHOP!
Divine Consign Selling Details:
Clean your closet and become more organized!
Purge. Tag. Drop off.
Earn up to 75% on your sold items.
Receive an e-check ONE WEEK following the event.
Reminder consignors may only sell at ONE fall sale (Brookfield OR Waukesha)
Limited space available. Spaces fill up VERY FAST. Registration opens August 29 at 9:00 am.
There is a NEW 60 Item limit and maximum 20 jewelry pieces.
ALL ITEMS must be half off on designated days.
ALL ITEMS must be fall/winter items only (no spring summer items)
Special curbside express drop off hours for those donating.
Re-stock consignor opportunity when registration is FULL.
Divine Consign Shopping Sale Details:
WISCONSIN'S LARGEST SHOPPING EVENT FOR WOMEN and TEENS is coming to WAUKESHA! When it comes to Divine Consign NO✌️Sales are ever the same and there is always something for women of all ages, sizes and styles! If you were not able to join in the Brookfield fall sale or didn't fill all your fall/winter wardrobe needs…Join Divine Consign at their NEW location next month at the Waukesha County Expo Center November 2-6!
👉NEW larger location (20,000 sq ft)
👉700 NEW sellers
👉Over 40,000 NEW Fall items.
Who LOVES a great deal? Don't miss this one-of-a-kind event featuring 40,000+ fashionable, unique, vintage, pre-loved, brand name spring/summer items up to 90% OFF retail. Check out this super organized, semi-annual pop-up boutique style THRIFTING event with something for women of all ages, sizes, styles and budgets! A variety of items from petite to plus size, including teen favorites and maternity items. All the brands and styles you love for less! A HUGE selection of spring favorites, transitional pieces & jackets, fashionable tops, beautiful dresses, fabulous shoes, premiere denim, unique boutique pieces, workout apparel, business attire, designer handbags, teenage favorites, maternity, scarves, hats, jewelry and so much more! Divine Consign gives secondhand clothes a chance for a second story. It doesn't have to be new to be awesome!
This event is FREE to attend, there will be fitting rooms to try things on and all major credit cards are accepted. Grab your co-workers, your daughter, your best friend, your sister or your mom and enjoy some guilt free shopping! Kickstart your cold-weather style with something preloved at Divine Consign.
Visit Divine Consign online for more shopping details and learn how YOU can shop the PRESALES.
Divine Consign Schedule:
WEDNESDAY, NOV 2 9:00am – 9:00pm
THURSDAY, NOV 3 9:00am – 9:00am
FRIDAY, NOV 4 9:00am – 10:00pm (Closed 3-4pm, presale 4-10pm)
SATURDAY, NOV 5 8:00am – 7:00pm (½ off sale)
SUNDAY, NOV 6 8:00am – 2:00pm (½ off sale)
RSVP and Stay in the Loop on the FB Event Invite.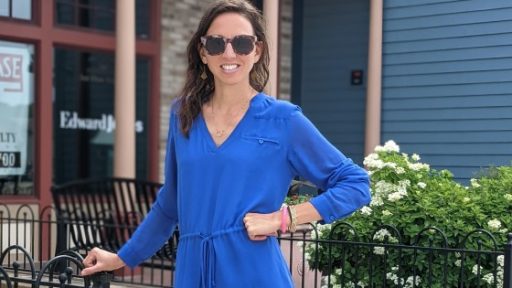 HISTORY OF DIVINE CONSIGN
Divine Consign, a one of kind event created for women by two local moms, surviving the pandemic and still working hard to help women earn extra money for their families selling their unused wardrobes while helping to enhance the wardrobes of thousands of local women and teens at affordable prices. The event also generates 1000's of clothing donations for local women in need. Unsold items are donated to Lake Country Caring following the event. It is a win, win for everyone. Women helping women!! Women are always seeking new ways to shop on a budget. Divine Consign provides the opportunity to purchase quality brand name pre-loved clothing items at extremely affordable prices. We are here to continue to help local women stretch their dollar on gently used seasonal essentials for their families as we all struggle to make it through this pandemic.
Related Posts:
Find all things SPRING in Lake Country and Waukesha County HERE.
Find all things FALL in Lake Country and Waukesha County HERE.
Find more fall festivals HERE.
Related Events