Oconomowoc Christmas Parade
December 5, 2020 @ 5:00 pm

-

7:00 pm

Free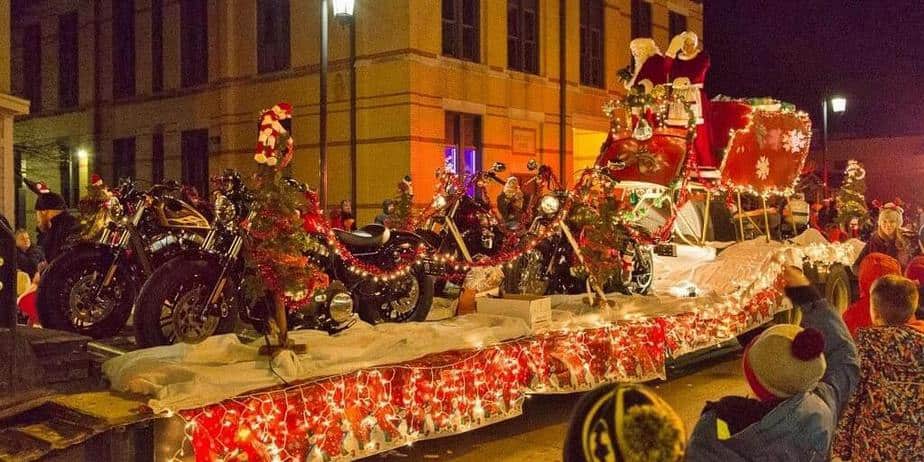 The Oconomowoc Christmas parade 2020 is still ON! NEW this year is an extended parade route to help with social distancing. The route starts at Fowler Park on Oakwood Avenue, turns west at the round-a-bout, continues downtown, and turns north on N Lake Road. The parade committee is anticipating the crowd to spread out to the Memorial Park or soon after. They are excited to spread some holiday cheer in the community and hope this makes for a Holly Jolly Christmas!
To register as a parade unit in the lineup, please message us or email kelsey.megan@gmail.com for more info.
—
The Oconomowoc Christmas parade is put on by the Oconomowoc Kiwanis Breakfast Club. This year they are presenting "A Holly Jolly Christmas" as the theme. Join in for a night of music, Christmas lights, entertainment, and FUN as the community all celebrates the season and our wonderful community!
Bring your letters to Santa! The letters are collected prior to the Santa float, which is the last float.
**The parade will happen Rain OR Snow!**
A note from the City of Oconomowoc:
Please plan ahead Saturday if you are going to be traveling through the downtown area of Oconomowoc. Roads downtown along the Christmas Parade route and the Yule Twinkle Run route will be closed. Expect road closures along these routes starting as early as 4 p.m. for staging. Roads will reopen at approximately 6 p.m.


The parade (in red below) will begin on Oakwood Avenue and head south along Walnut Street turning west onto Wisconsin Avenue. It will proceed west on Wisconsin Avenue and turn north on North Lake Road to Lisbon Road. Once it reaches Lisbon Road, it will disperse.
The Yule Twinkle Run (in yellow on map below) will begin shortly before the parade at 4:45 p.m. Runners will head along the same route as the parade through downtown on Wisconsin Avenue. However, runners will proceed west on Wisconsin Avenue turning south passing over South, Second, Third, Fourth and Jefferson Streets entering the Lake Country Trail. Runners will return along the same route to achieve a 5K distance ending at the driveway entrance to the Campus Parking lot across from the Community Center.

Thank you for your patience and cooperation to keep these events, participants and spectators safe during this time.

See map HERE.
Before the parade, be sure to check out the Oconomowoc tree lighting!
*Join St. Matthew's Church and School for a live nativity after the parade. Cancelled in 2020.
Related Posts:
Related Events