THE WEEKEND GUIDE FOR LAKE COUNTRY
AND THE GREATER WAUKESHA COUNTY HAS ARRIVED!!
PLEASE THANK OUR WEEKEND GUIDE SPONSOR: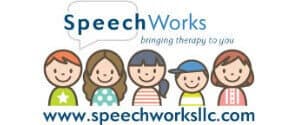 SpeechWorks offers speech and language evaluations and therapy to families in the Lake Country area.  We can help you determine if your child's speech-language milestones are developing as they should, if your child would benefit from speech services even if they didn't qualify for school services, and if you should be concerned about the way your child is or isn't saying a particular sound.Speech-language screenings and community presentations are also available to daycare and pre-school centers looking to provide additional resources for families.
Jann Fujimoto, MS CCC-SLP, is a certified speech-language pathologist and the owner of SpeechWorks LLC.
---
---
Are you enjoying this gorgeous fall week as much as we are? I took another field trip yesterday to Ebert's Greenhouse, and it was just a gorgeous day to be outside in a pumpkin patch.
If you are headed to an outdoor FALL FESTIVAL, PUMPKIN FARM, or CORN MAZE this weekend, don't forget the hats and gloves and maybe an umbrella!
Plus, we have some pretty fun promotions and announcements going on at Lake Country Family Fun!
ICYMI: The ICE CASTLES ARE COMING TO LAKE GENEVA and Lake Country Family Fun has the scoop! Stay tuned for more details and a giveaway 
 Join the conversation and share with your friends and family on Facebook HERE.
---
Check out all of Lake Country Family Fun's Fall Guides HERE.
You'll find our Trick or Treat Guide, Fall Bucket List, Fall Festival Guide, Apple Picking Guide, Pumpkin Farm Guide, Corn Maze Guide, and Haunted House Guide.
Plus, snag some sales going on in our RUMMAGE SALE GUIDE.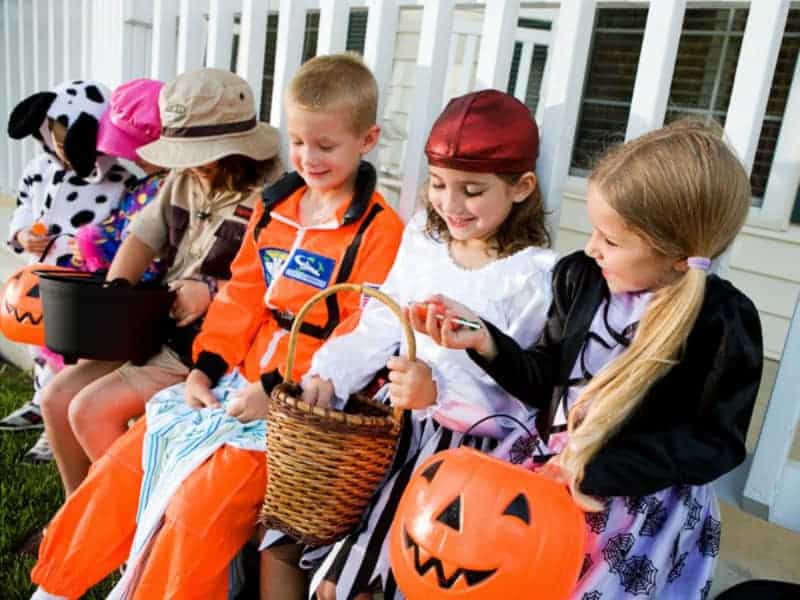 ---
HAVE YOU LIKED LAKE COUNTRY FAMILY FUN
ON FACEBOOK AND FOLLOWED US ON TWITTER,
INSTAGRAM AND PINTEREST YET?
WHAT ARE YOU WAITING FOR?
YOU DO NOT WANT TO MISS OUT ON ALL THE FUN!
USE 
#LOVELCFF

 AND TAG US 

@LAKECOUNTRYFAMILYFUN

 TO BE FEATURED IN OUR IG STORIES!
---
---
For a full listing of events for the day, check out our CALENDAR. To find out more details, click the link (the title will take you directly to the event).
*Please note that all Halloween and Trick or Treating events can be found by clicking directly on the calendar or day link or the Trick or Treat Guide.
Only non-Halloween events will be listed below, because there are SO many this weekend. Happy trick or treating!! 
Find ALL the Farmers Markets here!
Featured event:
DIA DE LOS MUERTOS (DAY OF THE DEAD) CELEBRATION – SOLD OUT!!
The Friends of the Domes is introducing a new event this year to celebrate Dia de los Muertos or Day of the Dead. While this Mexican celebration occurs around the same time of year as Halloween, it is a completely different holiday with rich symbolism and traditions that appeal to people young and old.
The Hartland Ice Age Trail Community Committee will be hosting a free full moon hike hike on Friday, October 26 at the Hartland Marsh. The moonlight hike will begin at 7:00 pm and the bonfire will start at 8:00 pm.
FLEET FARM DELAVAN– OPENING CELEBRATION OCT 27 FARM TO TABLE DAY
VINTAGE TRACTOR SHOW Presented by Ixonia Vintage Tractor Expo 7am – 4pm
EAGLE FIRE DEPARTMENT PANCAKE BREAKFAST
All you care to eat pancakes and sausage.
DELAFIELD FAMILY DENTAL OPERATION GRATITUDE DRIVE
It is their mission is to say "Thank You" and express the appreciation of the American people to all who serve.
PRAIRIE HILL WALDORF SCHOOL OPEN HOUSE
Prairie Hill Waldorf School Open House will be Saturday, October 27 from 1:00 p.m. – 4:00 p.m. You will be able to tour classrooms and view student work.
Drop in to Saturday Craft-er-Noons from 1:00-3:00 pm at the Pewaukee Public Library. This event is best suited to children in kindergarten or older.
The new art selections are on display alongside featured artist Anne Raskopf on site painting during the event. Sweets and libations will be served.
FALL FEST AT HILLSIDE COMMUNITY CHURCH
They present Fall Fest 2018, a free community event with fun for the whole family!
DELAFIELD FAMILY DENTAL OPERATION GRATITUDE DRIVE
It is their mission is to say "Thank You" and express the appreciation of the American people to all who serve.
Happy pre-Halloween weekend!!