According to fellow readers on Facebook and Instagram, many are in the holiday spirit, and this weekend might see some snowflakes flurrying down. ❄️ Now it's beginning to look a lot like Christmas🎶 And it's the perfect weekend to hop in the car and drive through some twinkling holiday lights! Are you wondering what other things there are to do on the weekend for your family? Just to be aware, Governor Evers has issued Executive Order #94 which to summarize, urges WI residents to stay home, socially distance, wash hands thoroughly, and wear a mask on necessary trips. The City of Oconomowoc has more recently this week, put out a similar notice. Lake Country Family Fun has done the research so you don't have to wonder about social distance friendly outings. We love seeing families outdoors in the fresh air where we can enjoy these natural resources and still be socially distant from our neighbors. So, if you're looking for outdoor family fun weekend things to do – you're in the right spot with the Lake Country Family Fun Weekend Guide! See below. ⤵️
THE WEEKEND GUIDE FOR LAKE COUNTRY
AND THE GREATER WAUKESHA COUNTY AREA
HAS ARRIVED FILLED WITH THINGS TO DO
THIS NOVEMBER WEEKEND WITH KIDS!!
What to expect this weekend – fall temps and a chance for rain or snow.
Oh, and if the weather is making your porch pumpkins look sad and you live in the City of Waukesha, drop them off for free anytime in November at the Drop Off Center! They will be composted by the City. #zerowaste
Try these outdoor socially distanced ideas this weekend:
There are many more ways to have family fun this weekend.  Lake Country Family Fun has so many great ideas for what to do this weekend to keep you entertained while physically distant. 
More family fun ideas to brighten your fall weekend:
Finalize those Thanksgiving plans. Many local restaurants are offering smaller portions for one household gatherings. See our Thanksgiving Guide HERE.
If you are looking to support our local restaurants, drive thru, take out, and curbside pickup are your best options. We did the Delafield Brewhaus last weekend!
Read to Penni, the Oconomowoc Library service dog, viz Zoom. Sign up HERE.
There are a few Craft and Vendor Fairs this weekend. Tap the link for information on the following events. Some require advanced registration or pre-purchased tickets.

Downtown Oconomowoc Shopping Weekend
Foolery's Ladies Shopping Event
Tabi's / Lake Country Vendor Fair
Mama D's Holiday Homespun OUTDOOR Market
Mistletoe Market
Virtual Craft Fair for YMCA Camp McLean
Holiday Craft Fair of Washington County
Christmas Open House at Ebert's Greenhouse Village (outdoors)

Decluttering always brightens my day! If you are stuck inside at home on Saturday in the rain, it might be a fun time to turn decluttering into a family game. Check out these 9 tips!
Fleet Farm's Toyland Opened on Saturday, October 10 for local shopping. Ask about their curbside pickup!
Watch a new to you Christmas Movie or Holiday Classic. We added a new 2020 movie to our Favorite Movie List!
Winter Farmers Markets are open for the season. While they are indoors, they are deemed necessary (like the grocery store) for finding local nutritious food to keep our bodies healthy. Bonus, they support our local farmers and some small businesses and growers.

Milwaukee (at the Domes)
Mukwonago
Oconomowoc

Pre-order your Thanksgiving turkey or meal with our handy guide, Thanksgiving in Lake Country.
Think about raising a bilingual child with these 4 tips. My oldest and I have been practicing and learning Spanish daily for the past 220+ days. 
Think about becoming a Crazy Chicken Lady (or Guy). This is a great way to spend the extra time at home, while learning about caring for animals and getting a few eggs in return.
Get familiar with Lake Country and Waukesha County. Then make a trivia game with your kids! Make a quiz game of it!
And if you are STILL LOOKING for things to do this weekend with your family check out our popular events calendar and this 40+ Social Distance Friendly Ideas Guide. 
—
Lastly, as always, I say, breathe. I have said it multiple times now in weekend guides since SPRING, social media posts and our e-newsletters, and I will continue to say it, because this year has been a one, and it's something I remind myself daily. When I feel the overwhelm creeping in, when I feel the uncertainty settling in, when I feel unsure of the next move…I stop and breathe. 
So, we want to see all your weekend fun! Be sure to tag @lakecountryfamilyfun in your weekend fun, your activities, your survival strategies, and we'll be sure to share in our Facebook or IG stories. Thank you to the many who tagged us last weekend!  🤗🥰
Weekend Weather from the National Weather Service:
Friday: Partly Sunny. West wind 5 to 10 mph. 
52 🌞 
Saturday: Mostly Sunny. Wind light 5 mph. 
40 🌞
Sunday: Chance Rain/Snow; then Chance Showers. Chance of precipitation is 20%.
42 🌧️
Please thank our weekend guide sponsor:
Starting this Saturday from your five star furniture & mattress store, Lake Country Bed Barn, you can get:
+ Get a FREE MATTRESS when you buy the Clarity 2 ADJUSTABLE BASE or higher model (don't want the free mattress, don't worry because all the other beds are up to 50% off).
+ Buy any adjustable base and get the Juniper Euro-Top Mattress for 71% OFF!  That $425 savings in a Queen Size!
+ Purchase an Exclusive Tommie Copper Mattress and get Two FREE Pillows and a Mattress Protector.
+ Get a FREE BOX SPRING when you purchase a mattress $499+
Conveniently located in Hartland!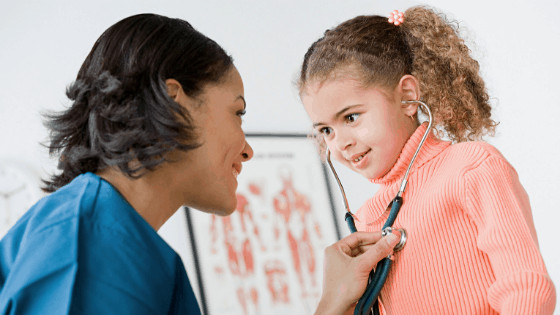 Find the most voted/recommended doctors, dentists, chiropractors and more located right here in Waukesha County and Lake Country.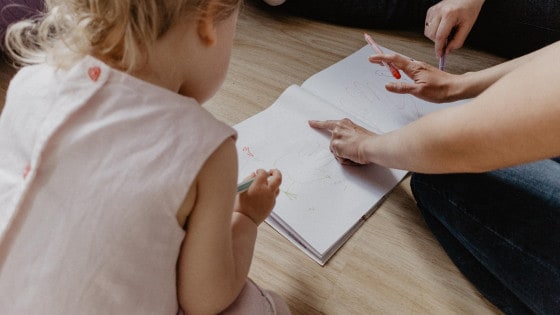 Find information on 10 school supervision, enrichment, and day camp activities for virtual learners and home school families.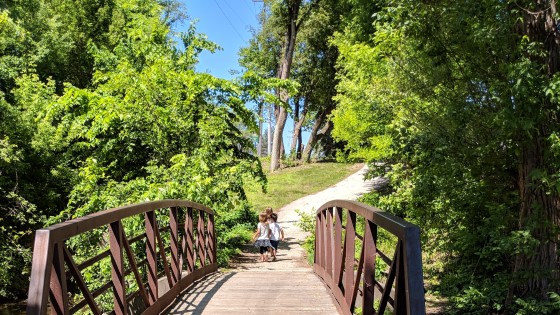 Sponsored by 3 realtor offices that are deeply rooted in Lake Country and Waukesha County: Team Trimble, Bark River Realty, and Dave Geszvian with Keller Williams.