Your weekend guide has arrived!
The weather forecast right now is not looking to be too much of a sunny weekend, but don't let that stop you from having fun! There are plenty of indoor events this weekend, but let's hope any storms don't interfere with outdoor fun either. You'll find us at the farmer's market as long as it's not raining 🙂
---
Please thank our weekend guide sponsor: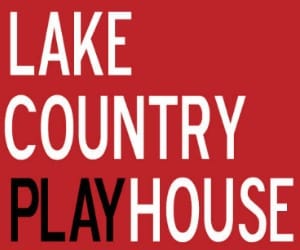 AMATEURS
book by tom griffin          
directed by jessica l. sosnoski
MAY 5 – 21
Fridays at 7:30pm  |  Saturdays at 7:30pm  |  Sundays at 2:00pm
Following the opening night of the Timberly Troupers' musical about undertakers, Dorothy and her slightly daft husband, Charlie, host a gathering of actors and friends. The chic opening night party is in another part of town, but into Dorothy's living room comes a guest list that includes a cadre of comical characters. When the major theatre critic has a heart attack and drops his not-yet-published review before being taken to the hospital, the actors read it and confront the harsh reality of a pan. This raucous comedy explores the rambunctious world of "show people," and the highs and lows of the dramatic business we call show!
"The run-on comedy…is sharp and funny…" —Boston Globe
appropriate audience:  16+
---
Check out our Guides and latest news on upcoming events!
The East Troy Farmers Market will launch its exciting ninth season on Friday, May 19 at East Troy Village Square Park.
Their Customer Appreciation Sale is their way of saying THANK YOU to their valued customers and letting you know how much they appreciate your business!
Poor weather has caused the Kiltie to cancel their annual cruise night.
Check out Lake Country Family Fun's fan favorite spots: Revere's, The Delafield Public Library, The Barn Owl, and Kona Ice!!
This event will have live music for all ages every 3rd Friday of the month. Coffee, tea, wine, beer, and all menu items will be available.
Hartford Farmers Market
Brookfield Farmers Market
Waukesha Farmers Market
Oconomowoc Farmers Market
Delafield Farmers Market
New Berlin Farmers Market
West Allis Farmers Market
The Watertown Veterans, Inc. is sponsoring a display of current and historic military vehicles and airplanes on May 20 and 21, 2017.
Come out to Oconomowoc High school May 6th, 13th, and the 20th 8:00am to 1:00pm. They are selling 300 hanging baskets!
Their Customer Appreciation Sale is their way of saying THANK YOU to their valued customers and letting you know how much they appreciate your business!
Lake Country Montessori is hosting its 2nd annual fundraiser Saturday, May 20th, and they'd love to see you there.
Family Picturebook Brunch All ages welcome A short & sweet storytime for the whole family, complete with crafts, activities, and doughnuts.
Bring your family to downtown Hartford for their Block Party and Classic Car Show.
They have partnered with Children's Hospital of Wisconsin, and the event is currently held in their parking lot at 4855 S Moorland Road, New Berlin.
Bring the whole family to be part of the first-ever STEMke Career Day hosted by the City of Milwaukee!
Come to Barnes and Noble in Brookfield (Brookfield Square Mall) for a Saturday Storytime! Dragons Love Tacos 2: The Sequel.
Bring your family to the Milwaukee Food Truck and Craft Beer Festival this May in Waukesha!
Come to Heat Athletics Open Gym!
Please join the community on an annual ride of silence during National Bike Month to raise the awareness of motorists, police and city officials that cyclists have a right to share the road.
The Watertown Military Show fundraising event will include war re-enactments, static vehicle display, vendor booths with memorabilia, a USO-style swing dance band and a pancake breakfast.
The pancake breakfast will be serving up breakfast filled with pancakes, eggs, sausage, milk, juice, and coffee.
The event has games, prizes, bounce house, hay rides, face painting, bike helmets, music, and more for the community to enjoy in our local park.
The Wildlife In Need Center is offering volunteer opportunities in their summer only Baby Bird Feeding program for students 12 years of age through adults.
 We hope you have an amazing Mother's Day weekend, and received everything you wished for!!