This is a sponsored post.
Your weekend guide has arrived!
What an amazing week of weather we've had. I can feel summer 🙂 In fact, Wednesday was so warm, Stephanie took some kiddos and enjoyed one of our favorite local ice cream shops in Wales! Have you seen our list of 16 Must Stop Ice Cream Spots *sponsored by LeDuc's? It was also a great week for visiting a new local park in Sussex! Psst…it's train themed!!
Also, if you are in the shopping mood, our title sponsor, The Purple Giraffe is having their sidewalk sale with the lowest prices this weekend!!
ICYMI: The Kids Bowl Free summer program is ready! All you have to do is register. More details here.
---
Please thank our weekend guide sponsor: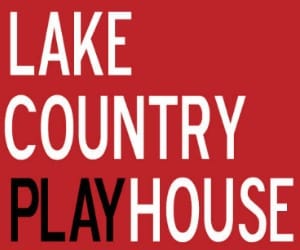 COMEDY OPENING THIS WEEK AT THE PLAYHOUSE!
UNNECESSARY FARCE
Comedy written by PAUL SLADE SMITH
2 cops, 3 crooks & 8 doors! Oh, the insanity!!
Learn more about the show here.
​
AHOY! From THE PLAYHOUSE PERFORMING ARTS ACADEMY
Summer 2018 Theatre Camps 
REGISTRATION NOW OPEN HERE

School's out! Join the fun as students explore theatre in these week-long summer camps. Ages 5+. Space is limited.
PIRATE BOOTY CAMPAges 5-9
June 11-15, 2018
or 
June 18-22, 2018
  | Monday-Friday | 
9am-11:30pm
Join our band of pirates for this week-long, play-making camp!
SUMMER ACADEMY THEATRE LAB Ages 10+
June 18-22, 2018
 | Monday-Friday | 
9am-12:30pm
Students experiment with storytelling, improvisation, stage combat, group song & dance in masterclasses taught by First Stage, Milwaukee Rep and Skylight Music Theatre artists!
TECH THEATRE WORKSHOP Ages 10+
June 11-22, 2018
 | Monday-Friday | 
2-5pm
Techies get their hands messy! Exploreing workshops in costume design, prop making, setbuilding, stagemanagementand lighting!
______________________________________________
(
Registration
 Deadline 
Monday, June 4th
)
---
Check out our Guides and latest news on
upcoming events!
---
For a full listing of the events for the day, please check out the Lake Country Family Fun event calendar. To find out more details for the events listed below, please click the hyperlink. Thank you!
Piggly Wiggly Customer Appreciation Carnival
Richfield and Oconomowoc
Check out Lake Country Family Fun's fan favorite spots!
Don't miss this children's grade school performance in Mukwonago.
Come to Tribeca GalleryCafe & Books for their Friday Night Song Set!
*See above for all Saturday morning farmers markets.
*EAA Chapter 18 will be hosting Young Eagle flights, for kids ages 8-17, on Saturday, May 19 (first come, first serve, weather permitting), 10am-1pm!
*Come out Saturday from 1:00 – 4:00 pm and bring your kiddos for a fun event with hands on activities and educational information on growing your own food at Genetti Gardens in Delafield. 611 Bleeker Street, Delafield, Wisconsin 53018
There will be crafts, antiques, collectibles, art, jewelry, food and more!
City of Delafield Free Fishing Day
There are still openings, but you need to register in advance!
Opening Weekend at Honey Acres
They hope you buzz by!!
Piggly Wiggly Customer Appreciation Carnival
Richfield and Oconomowoc
Mark Schmitt's Creativ/Edge Studio Event
The Mark Schmitt Creativ/Edge Studio is a very special addition to The Brain Injury Resource Center's Waukesha location and is dedicated to all those who have a creative side just waiting to come out.
Block Party & Classic Car Show
Join in for live music, games, food, shopping, hula-hoop contest and, of course, classic cars!
Dousman FD and Oconomowoc FD Open House (Western Lakes)
There will also be a car seat check event, and many other family friendly activities.
Free bike helmets are provided while supplies last.
 –
Join DaySpring Preschool on their 36 acre property for some AWESOME "Spring Science Fun."
 –
This is Laacke and Joy's Water Demo Day!
 –
All children's programs are at 11:00 am and have a $5 admission.
 –
Scientist, Scientist, Who Do You See? Storytime
 –
Their live science series is now running all year-long!
Stone Bank Fire Department Pancake Breakfast
From 8:00 am to 12:00 pm
The Wizard of Oz
S.O.S. Community Fun Day in Sussex
The event has games, prizes, bounce house, hay rides, face painting, bike helmets, music, and more for the community to enjoy in our local park.
Water Safety Day at Goldfish Swim School
Here at Goldfish, May is our time to celebrate water safety and just how important it is!
Enjoy your May weekend!!