This is a sponsored post.
Your weekend guide has arrived!
Two months down, ten to go for 2018 already. This year is flying by! Part of the reason the year has felt like it flew so fast, is because we weren't home much of February. The hubby and I snuck away to Jamaica for the first week with some other couples, and then we had a family vacation up north snowmobiling in the middle of the month for an extended weekend. (Huge thanks to Stephanie, Martha, and Madi for keeping everything running smoothly while I was away.) It's been back to normal ever since though. If you are thinking of getting away, contact Lake Country Family Fun's sponsor of the month, Lovejoy Travel Agency. Jamie Lovejoy is not only a successful and knowledgeable travel agent, but also a seasoned traveler who has planned three vacations for me over the past few years. Vacations and getaways should be relaxing. Make the planning relaxing, too, by having her take care of all the details for you! Plus, meet her in person on Tuesday, March 6 at Beer Snobs in Hartland for a Caribbean themed night out. More details here.
With the end of February, comes the beginning of March. Will it come in like a lamb or a lion? This week has been unseasonably warm, and we loved it!! Thursday may see a dip in temps, but we'll be right back in the 40s for the weekend. Tell us how you have been enjoying the warm weather here.
ICYMI: We are giving away FREE FOOD!! What?! Yes, a parent's dream come true – healthy, tasty meals that you didn't have to shop for, prep, or cook. Just heat and eat! Welcome to SquareMeal, a MKE-based meal prep service offering busy families an honest, healthy, and cost effective solution to family meal time. They are giving away a 5-meal package of dinners to TWO lucky Lake Country Family Fun readers!! Yay! Enter here.  (Be sure to head over and LIKE their Facebook Page.)
---
Please thank our weekend guide sponsor:
School's off and you're staying in Lake Country??
THE PLAYHOUSE PERFORMING ARTS ACADEMY's Spring Break Theatre Camp is the perfect gift for busy parents. We will keep your kiddos' creative juices flowing all week long! 
Ages 8+. Space is limited. REGISTRATION NOW OPEN HERE
Plus, Summer 2018 Audition Sign-Up is NOW OPEN!
Casting 80 students ages 7+ in 3 musical productions! Sign up for an auditionHERE 
YOUTH PRODUCTIONS COMING TO THE STAGE IN TWO WEEKS!
PURCHASE TICKETS HERE
---
Check out our Guides and Latest News!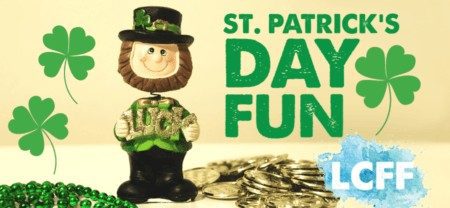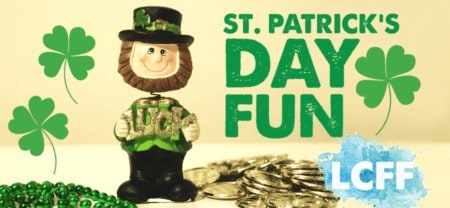 ---
For a full listing of the events for the day, please check out the Lake Country Family Fun event calendar. To find out more details for the events listed below, please click the hyperlink. Thank you!
"We offer a fully customized, highly engaging 3 or 5 day experience that has direct positive impacts on classroom community and academic performance."
Dr. Seuss Birthday Celebration
There will be all day drop-in activities for children in preschool through grade 5!
JumpBunch of Waukesha/Lake Country is excited to bring their fitness program to the Muskego Public Library.
Pajama Storytime at Books & Co. in Oconomowoc
Hats are the perfect 'topping' for many occasions, and that's why we think they should be celebrated!
MainStage Academy of Dance director, Eddy Bray will talk about his life and work at 6:30 pm on Friday, March 2, in the Oconomowoc Arts Center's Little Theater.
There will be free food, popcorn, soda, juice and water! Come for an evening of fun for all ages.
FREE Movie at University Lake School
Grab the tissues! Up is playing!
Come try hockey for free on Saturday, March 3rd.
Milwaukee Winter Farmers Market
Kids Workshops – Various Home Depot Locations
Make a periscope!
Free Make and Take at Ben Franklin Crafts
They will be making a mini notebook.
Dr. Seuss' Birthday Celebration Open House
Join in for a fun open house as they celebrate Dr. Seuss' Birthday with some Green Eggs & Ham, a surprise Dr. Seuss story, some educational games, and a fun themed craft.
Books & Company will be celebrating Read Across America and the birthday of Dr. Seuss.
Slime Party Sponsored by Katy Tessmer & Nicole McGonigle of KW Realty
Make a Scented Slime courtesy of Katy Tessmer and Nicole McGonigle of Keller Williams Realty!
Dr. Seuss' Birthday Celebration Open House
Join in for a fun open house as they celebrate Dr. Seuss' Birthday with some Green Eggs & Ham, a surprise Dr. Seuss story, some educational games, and a fun themed craft.
Always Nanny and Labor of Love Book Signing
Please join in at Mama D's Coffee in Wales for opening remarks, appetizers, book signing, and a great time!
The Waukesha Art Crawl AKA "CENTENNIAL CELEBRATION CRAWL" is here!
Oconomowoc Winter Farmers Market
GREAT FOOD Pasta Fest is a family friendly, affordable event held at American Serb Hall.
Drop in for informal art exploration and art activities for the entire family!
The Carroll University Dance Team is hosting its 9th annual Spirit of Hope, a charity dance team exhibition that raises money for the Wisconsin Breast Cancer Showhouse.
Handel's Messiah – Classically Performed – Free
The world-renowned Hallelujah Chorus will have you singing in your seats at this free concert!
Enjoy your weekend!!