This is a sponsored post.
Your weekend guide has arrived!
Happy pre-4th of July weekend!! Do you have your festivities planned? If not, no worries, check our guide below to find all the local fun 🙂
Have you been enjoying your summer fun on Instagram with #lovelakecountrylcff and #77summerlcff? We want to see your 4th of July fun 🙂 Use one or both hashtags so we can share along with your holiday festivities!
Bonus: You may win our giveaways this summer ?
ICYMI: Lake Country Family Fun had the opportunity to participate in the Excellent Kids Program through American DoJo. This program is offered in Waukesha and Hartland. Join us in class as we continue into July! Click here for more information on a deal they are running!  *Sponsored
---
Please thank our weekend guide sponsor: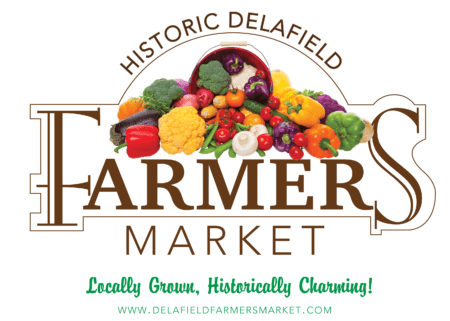 Start your Saturday with the Delafield Farmers Market.   Pick up perennials and hanging plants for your flower garden, seedlings for your vegetable garden. Give them as gifts to the women in your life!  Moms, aunts, grandmothers, sisters, girlfriends — women in your life that love to garden.
Look for hot coffee, live music, locally produced foods, free tasting samples and spaces to sit and catch up on those conversations you've been meaning to have all week.
Lake Country Family Fun so enjoys the Delafield Farmers Market!
---
Check out our Guides and latest news
on upcoming events!
---
Have you LIKED Lake Country Family Fun on Facebook and FOLLOWED us on Twitter, Instagram and Pinterest yet? What are you waiting for? You do not want to miss out on all the fun!
---
The market will feature vendors selling homegrown and local produce, specialty items, meats, honey, cheese, flowers, crafts and more. The event will also include live music and various activities.
Bring your family to the Hartland Hometown Celebration to celebrate 125 years!!
Bring your family to SummerStage in Delafield for their Fun with Shakespeare workshop and play "Comedy of Errors".
Hey Moms & Dads…. let American Dojo staff treat you to a parent's night OUT on Friday, June 30th!
Starry Nights is a series of free outdoor concerts performed at the Gerlach/Haack Outdoor Theater on Friday evenings in the summer.
The streets are shut down and the kids can just be kids and sing and dance through the streets!
Hartford Farmers Market
Brookfield Farmers Market
Waukesha Farmers Market
Oconomowoc Farmers Market
Delafield Farmers Market
New Berlin Farmers Market
West Allis Farmers Market
Stop by the St. Michael's Anglican church booth at the Delafield Farmer's Market and enjoy some shade and a few stories together!
In an effort to get kids reading this summer, the 2017 Scholastic Summer Reading Road Trip RV will visit Books and Company on July 1 from 9:00AM-11:00AM.
Join our hands-on workshop and you and your child can celebrate our 20th Anniversary of Kids Workshops by building a bug house you can use to get a closer look at some many-legged friends in your own backyard.
These outdoor storytimes follow the pages of a picture book on a slow-paced, one-mile stroll.
At Tinkergarten, families meet outdoors to connect and learn through play.
Bring your family to The Corners of Brookfield Grand Opening Celebration on Saturday, July 1st as they bring the community together to celebrate our Grand Opening!
5k, bounce houses, history walk, pie baking contest, and an ice cream social today!
Sussex Farmers Market
Hartland Farmers Market
Every first Sunday of the month, Agape Community Church hosts a free brunch as a way to connect with the community.
Bring your family to the Hartland Hometown Celebration! Finish up by attending their parade – look for Lake Country Family Fun!
Bring your family to the New Berlin 4th of July Family Festival this year! The theme this year is "Freedom Is…".
We hope you have an amazing weekend, beginning to celebrate the 4th of July!!