THE WEEKEND GUIDE FOR LAKE COUNTRY AND THE GREATER WAUKESHA COUNTY AREA HAS ARRIVED FILLED WITH THINGS TO DO THIS WEEKEND WITH KIDS!!
Christmas break has come and gone for some, but we are still on winter break through the weekend. The holidays were a fun break from the normal, but we are ready for our routine to come back. Is that how you are feeling, too, as we roll into the first weekend of January?
Speaking of which, how was your New Year's? We spent the night with our kiddos and had a very laid back New Year's Day. If only the Badgers had pulled through with a W! Next year. Tell us about your New Year's Day on Instagram.
With snow on the ground, it's beginning to finally feel a bit like winter. My kiddos spent the day sledding on New Year's Day. They cannot get enough of playing in the white fluff. We are lucky enough to live on a hill, so our backyard is the perfect spot for us. If you are looking for a public sledding hill, check out this local SLEDDING GUIDE ❄️
Be sure to tag us in your winter fun this weekend if you are partaking, and we'll be sure to share in our Facebook or IG stories. Thank you to those who tagged us in their family New Year's Eve fun this past week!  🤗
Lastly, Lake Country Family Fun did our research, like we do, and found all the fun things for you and your family to do this weekend, too.
PLEASE THANK OUR WEEKEND GUIDE SPONSOR:
LAKE COUNTRY PLAYHOUSE & THE PLAYHOUSE PERFORMING ARTS ACADEMY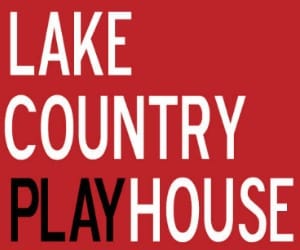 THE PLAYHOUSE PERFORMING ARTS ACADEMY invites YOU to their Open House NEXT WEEK! 
Try classes in IMPROV, MUSIC, COMBAT, DANCE, ACTING and MORE all for FREE | January 6–11, 2020!
*Already LOVE their program and have already registered? GREAT! You can join too – get a free week of classes and bring your friends!
HINT: EARLY BIRDS register before January 3rd for $15 off a class!
Find All the Friday Fun HERE
Highlighted Weekend Fun:
Find All the Sunday Fun HERE
Highlighted Weekend Fun:
Lake Country Family Fun's Promotions and Announcements
Looking for winter fun? 
LAKE COUNTRY CURRENTS: 2019-2020 SEASON has begun! Check out our LINE UP of speakers.

The next event is THIS Saturday, January 4. 
Tickets and memberships have been on sale. 
As part of our mission statement, Lake Country Family Fun is super excited about this networking opportunity for online creatives in the Waukesha County area.
Read more about the fun and all the details HERE.  
Follow Lake Country Currents on FACEBOOK.

The EAST TROY RAILROAD MUSEUM is open for the season and you can find more winter and holiday train fun through the link!
Looking to save a dollar? We updated our KIDS EAT FREE GUIDE. Find out where the specials are for kids eating free (or cheap) each day of the week. *Sponsored by Chick-fil-A Pewaukee.
New things are coming to Brookfield!

Changes are coming to BelAir Cantina at the Corners of Brookfield!

BelAir Cantina is getting bigger!
Le Macaron is coming!
Have you seen the new Sendik's remodel? I attended the Sendik's Gala and loved the new space. CHECK IT OUT!

When was the last time that you were at Brookfield Square? I've been A LOT in the past month!

First of all, you must try these yummy macarons from Woops!, featured in our SHOP SMALL GUIDE under Yummy Eats. Don't worry, they deliver and you can order to pick up as well!
Have you checked out Movie Tavern? Tell us about it HERE!

What are your 2020 goals? Do you make a New Year resolution? I do not, but try to actively keep my goals throughout the year (and get back on when I fall off-track). Here's some inspiration:
In need of a mom group? When it gets cold, people tend to hibernate in their homes, and hibernation can lead to isolation. Please reach out! Please build a group of moms you can call in a pinch. Please accept the invitation when you are invited by a fellow mom or two 💗

Start here: our MOMS GROUPS AND PLAY GROUPS GUIDE to the Waukesha County area for mom groups is a list compiled of 30+ community, church, and library play groups. Look over the list HERE, and many thanks to Crosspoint Community Church for their Moms by Design Group that started on Tuesday, September 10 and runs through May 2020.
Do you have a village of moms/friends/family that you can count on? We posed this question to our Facebook page recently and love the answers coming through from both people seeking a village and those that are so grateful for their village. It's our goal for everyone to feel connected and a part of a village that fits their lifestyle. 

Lake Country Family Fun has updated our INDOOR PLAY GUIDE to categorize the 30+ local play places into 7 categories to help you better find the best fun for your little one! 
*Sponsored by Chiropractic Company – Oconomowoc.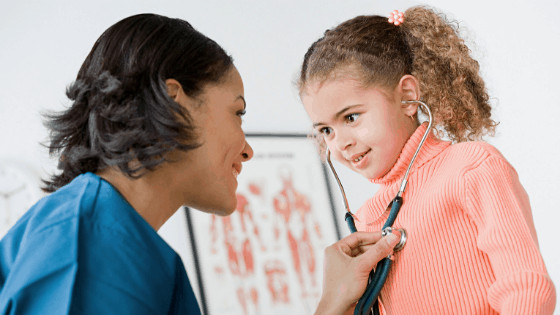 Find the most voted/recommended doctors, dentists, chiropractors and more located right here in Waukesha County and Lake Country.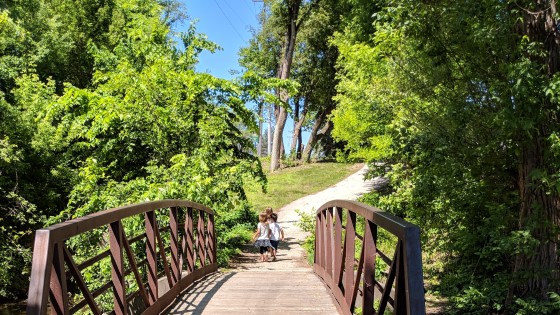 Sponsored by 3 realtor offices that are deeply rooted in Lake Country and Waukesha County: Team Trimble, Bark River Realty, and RE/Max Innovation.
Find information on 25+ reader recommended preschools in Waukesha County!