THE WEEKEND GUIDE FOR LAKE COUNTRY
AND THE GREATER WAUKESHA COUNTY AREA HAS ARRIVED
FILLED WITH AWESOME THINGS TO DO!!
PLEASE THANK OUR WEEKEND GUIDE SPONSOR: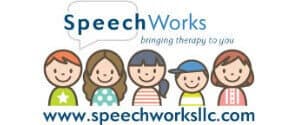 SpeechWorks offers speech and language evaluations and therapy to families in the Lake Country area.  We can help you determine if your child's speech-language milestones are developing as they should, if your child would benefit from speech services even if they didn't qualify for school services, and if you should be concerned about the way your child is or isn't saying a particular sound.Speech-language screenings and community presentations are also available to daycare and pre-school centers looking to provide additional resources for families.
Jann Fujimoto, MS CCC-SLP, is a certified speech-language pathologist and the owner of SpeechWorks LLC.
One week of February under out belts and it already beats the end of January 😉 
There is so much fun going on this weekend and we are so excited to share it with you! 
Lake Country Family Fun's Promotions and Announcements
Our second LAKE COUNTRY CURRENTS: COFFEE SHOP SERIES event was last Saturday, February 2 at Roots Coffeebar and Cafe in downtown Waukesha. We sold out AGAIN 🙂 As part of our mission statement, Lake Country Family Fun is super excited about this new networking opportunity for online creatives in the Waukesha County area. See how our 2nd event went HERE.
With winter here, you might be looking for some indoor fun with your little one. Lake Country Family Fun has updated our INDOOR PLAY GUIDE to categorize the 30+ local play places into 7 categories to help you better find the best fun for your little one! 
*Sponsored by Chiropractic Company – Oconomowoc
Looking for Winter Fun? Where to ski? Where to snowboard? (Yes, you can downhill ski and snowboard THIS weekend in WI.) We have a guide for that! Find it HERE.
*Sponsored by Birch and Banyan – Hartland
Want to see a show? The Kettle Moraine School for Arts and Performance is putting on James and the Giant Peach February 7 through the 9th. AKA THIS WEEKEND! Tickets here. *Sponsored
Looking for a fun carnival? Zion in Hartland is hosting their annual Family Fun Fair on Saturday, February 16th. *Sponsored
Winter Farmer Markets have started! Check out OCONOMOWOC, MILWAUKEE (THE DOMES), MUKWONAGO, and SUSSEX.
New things are coming to Brookfield!

Pigtails and Crewcuts: Haircuts for Kids opened on January 15!
Find details HERE! *Sponsored

For those looking for a healthy start to the year, we have some tips and tricks for you – keep your goals in February:
Looking for a local preschool? We have the lowdown on 25+ reader recommended schools in the Waukesha County area. Skim the newly updated 2019-2020 PRESCHOOL GUIDE HERE. And the PRESCHOOL OPEN HOUSE GUIDE to see when to tour a preschool near you. Open houses have started – don't miss out! *Sponsored
Throwing a birthday party? Check out our BIRTHDAY PARTY GUIDE with over 20 unique venues! *Sponsored
Too early to discuss Easter? THE EAST TROY BUNNY TRAIN has been scheduled for 2019 and tickets are on sale! Grab yours before they sell out! *Sponsored
ICYMI: ICE CASTLES IS OPEN IN LAKE GENEVA and Lake Country Family Fun has the scoop!
Congratulations to the two winners of our Ice Castles Giveaway, plus the grand prize winner who won a COMPLIMENTARY one-night stay at THE RIDGE HOTEL, $100 dining credit to Crafted Americana, and transportation to/from Ice Castles!  WOW!  Many thanks to Ice Castles and The Ridge Hotel for the giveaway items.
Join the conversation and share with your friends and family on Facebook HERE.
Sponsored by Pigtails & Crewcuts: Haircuts for Kids in Brookfield
For a full listing of events for the day, check out our CALENDAR. To find out more details, click the link (the title will take you directly to the event).
Enjoy the FEBRUARY weekend!
All the best, 
Erin and the Lake Country Family Fun Team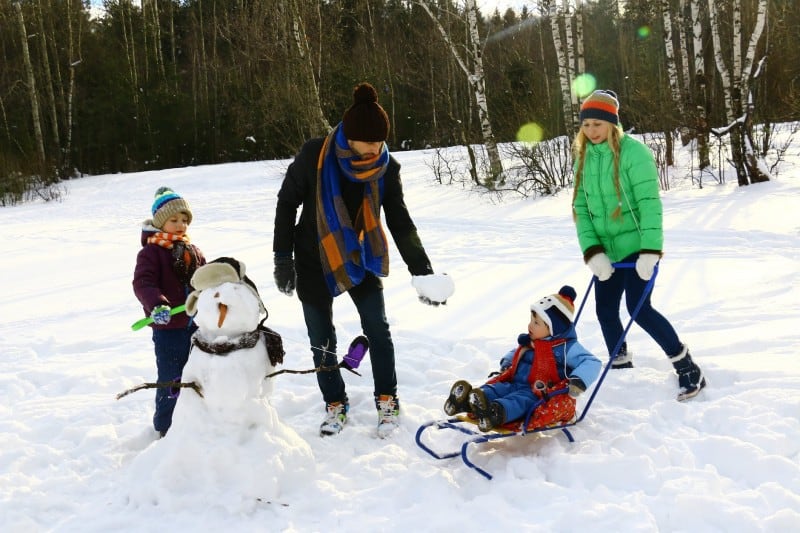 Find where to ice skate, sled, snowboard, ski, and more! Sponsored by Birch and Banyan in Downtown Hartland
Sponsored by Chiropractic Company - Oconomowoc; Drs. Bradley and Vanessa Fritz