THE WEEKEND GUIDE FOR LAKE COUNTRY
AND THE GREATER WAUKESHA COUNTY AREA HAS ARRIVED
FILLED WITH FESTIVE THINGS TO DO!!
PLEASE THANK OUR WEEKEND GUIDE SPONSOR: 
Lake Country Playhouse & The Playhouse Performing Arts Academy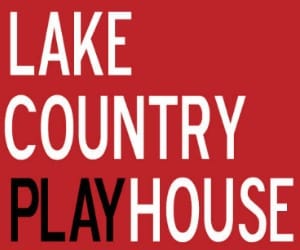 JOIN US FOR A NEW BELOVED LAKE COUNTRY HOLIDAY TRADITION! 
The Best Christmas Pageant Everis playing THIS WEEKEND ONLY! December 20-23!
A delightful holiday comedy based on the best-selling young-adult book brought to life by the Playhouse Performing Arts Academy.
Rated: PG 
PERFECT FOR THE WHOLE FAMILY!
---
This weekend is the final weekend before Christmas Eve on Monday. Many of the holiday festivities are done by now, but if you are looking for some holiday themed fun, we found you some! We even found a few SANTA sightings yet this weekend!
And if you are like me, who tried to be more organized this season, but still has Christmas presents to buy and wrap, know that there are plenty of stores and businesses in our community to grab those last minute items. (I'll be popping into a few of these stores in the next couple days to finish and finalize our gift giving this season.)  Enjoy and make some amazing memories with your family!
Lastly, again if you are like me, and feeling a bit of stress trying to get everything just so…breathe. Everything will work out fine or the way it's supposed to. Our children will remember if we laughed with them, smiled with them, acted silly with them; more than food or decorations or gifts being wrapped perfectly. Give yourself permission to take something off your plate if it means a happier Christmas, more sleep at night, and better memories as you look back on this year from next year. 
Lake Country Family Fun's Promotions and Announcements
Come to Lake Country Currents: Coffee Shop Series. As part of our mission statement, Lake Country Family Fun is super excited about this new networking opportunity for online creatives in the Waukesha County area. First event is January 5. Details HERE.
Lake Country Playhouse in Hartland is presenting THE BEST CHRISTMAS PAGEANT EVER this weekend from December 20-23, 2018. This is going to be a hilarious comedy for your family! Buy your tickets online today to reserve your seats. 
Downtown Waukesha knows how to get festive! These events are going on yet this weekend: 
Caroling for a cause
Friday Music After Dark
Pictures with Santa
Carriage Rides
12 Days of Christmas Savings
Breakfast with Santa
Find the details HERE.
Country Christmas at the Ingleside Hotel in Pewaukee is only open for about 10 more days!
Looking for New Year's Eve family fun? We've compiled 15 family friendly celebrations to attend. Details here.
Wondering what to do with the kids over Christmas Break? We've found 30+ ideas. Details here.  
Burn Boot Camp Oconomowoc is OPEN! Stephanie toured the new facility. See her sneak peek HERE.
Looking to VOLUNTEER with your family? Check out these 11+ PLACES in the greater Waukesha County area to make a difference in our community.
The Sussex Civic Center Ice Rink is OPEN! See hours HERE.
Winter Farmer Markets have started! Check out OCONOMOWOC, MILWAUKEE (THE DOMES), MUKWONAGO, and SUSSEX.
Looking to host a holiday party, try out the DELAFIELD BREWHAUS. Plus, their brunch is delicious!
Throwing a birthday party? Check out our BIRTHDAY PARTY GUIDE with over 20 unique venues!
ICYMI: ICE CASTLES IS COMING TO LAKE GENEVA and Lake Country Family Fun has the scoop!
Congratulations to the two winners of our Ice Castles Giveaway, plus the grand prize winner who won a COMPLIMENTARY one-night stay at THE RIDGE HOTEL, $100 dining credit to Crafted Americana, and transportation to/from Ice Castles!  WOW!  Many thanks to Ice Castles and The Ridge Hotel for the giveaway items.
Now we just need the temperature to cool down below freezing. 
Join the conversation and share with your friends and family on Facebook HERE.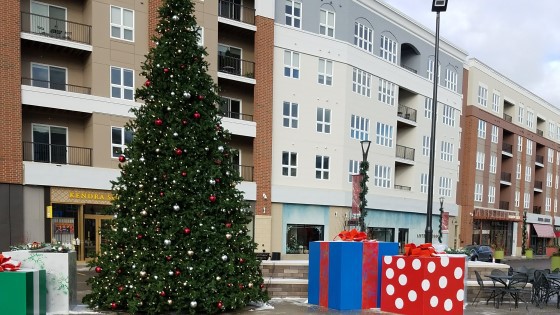 Check out all of Lake Country Family Fun's Holiday and Christmas Fun Guides! You'll find holiday parades, tree lightings, holiday craft fairs, Christmas tree farms, where to find Santa, where to see Christmas lights, must-see holiday shows and more!
*Holiday Fun Guides made possible by the Ingleside Hotel (formerly Country Springs), Old World Wisconsin, Brown Street Emporium, Noffke Tree Farms, Goldfish Swim School, Lovejoy Travel Agency, and all the shop small shops featured in our 2018-2019 SHOP SMALL GUIDE.
For a full listing of events for the day, check out our CALENDAR. To find out more details, click the link (the title will take you directly to the event).
Enjoy the Pre-Christmas December weekend in Lake Country!
All the best, 
Erin and the Lake Country Family Fun Team
Sponsored by Panga Bar and Grill on Upper Nemahbin Lake