THE WEEKEND GUIDE FOR LAKE COUNTRY
AND THE GREATER WAUKESHA COUNTY AREA HAS ARRIVED
FILLED WITH THINGS TO DO THIS WEEKEND WITH KIDS!!
PLEASE THANK OUR WEEKEND GUIDE SPONSOR: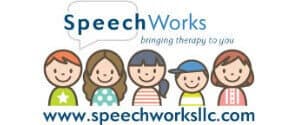 SPEECHWORKS
 offers speech and language evaluations and therapy to families in the Lake Country area.  We can help you determine if your child's speech-language milestones are developing as they should, if your child would benefit from speech services even if they didn't qualify for school services, and if you should be concerned about the way your child is or isn't saying a particular sound.Speech-language screenings and community presentations are also available to daycare and pre-school centers looking to provide additional resources for families.
Jann Fujimoto, MS CCC-SLP, is a certified speech-language pathologist and the owner of SpeechWorks LLC.
The weekend is back! But first, what an awesome week in terms of weather. I hope you were able to enjoy it. We were outside a bit every day. I can't wait for it to be awesomely warm all the time!
With that bonus weather hitting the 60 and 70s, be sure to share your favorite and least favorite parts of Wisconsin spring HERE. 
Sadly, Saturday is not going to be an awesome weather day…but there are plenty of indoor things to do, like party with Kid Boogie Down for their last event of the season!
Lastly, Lake Country Family Fun did our research, like we do, and found all the fun things for you and your family to do this weekend, too. 
Lake Country Family Fun's Promotions and Announcements
Our fourth LAKE COUNTRY CURRENTS: COFFEE SHOP SERIES event was another amazing morning! JULIE COUGHLIN has set us up for success in the next 6 months in reaching our goals! As part of our mission statement, Lake Country Family Fun is super excited about this new networking opportunity for online creatives in the Waukesha County area. See how our first event went HERE and our second event went HERE and our third event HERE. All of these events have SOLD OUT! The MAY EVENT will be on Saturday, May 4th at Cafe La Belle in Oconomowoc. Tickets are nearly sold out. So grab them while they last!
We announced the Top 5 of the BEST LOCAL FISH FRY VOTE!! 
Joe Mama's Bar & Grill! Two years in a row!
Coming up next:
2. Ron's Cozy Corner
3. Stolley's Hogg Alley
4. Nashotah Clubhouse
5. Nite Cap Inn
Share the results on Facebook HERE.
We turned 8 in April!! Thank you to all who celebrated with us! See some of the details HERE. 
The East Troy Railroad Musuem opens for the season this weekend! Due to snow forecasted for Saturday, April 27, the East Troy Railroad Museum has modified their timetable for Saturday to run a 10 AM and 12 PM train from East Troy to the Elegant Farmer. Trains will depart for their return trip to East Troy at 11 AM and 1 PM. See their notice here.
Do you love RUMMAGE SALES? Find sales THIS WEEKEND and put your sale on our guide HERE.
Looking for a date night? Our DATE NIGHT GUIDE has so many ideas!! Book that sitter, stat! 
Need a sitter? Start the search in our SITTER/CHILD CARE GUIDE.
The KILTIE IS OPEN and it's been great weather for ice cream!
This Weekend: THE HIGHWAY 18 DRIVE IN MOVIE opens for the 2019 season!!
This week: RETZER NATURE CENTER IS CELEBRATING EARTH WEEK with fun for the whole family.
Looking for food allergy friendly restaurants? LCFF contributing writer team member Megan wrote a guide. Check it out HERE.
Speaking of restaurants, we updated our KIDS EAT FREE GUIDE. Find out where the specials are for kids eating free (or cheap) each day of the week. *Sponsored by Chick-fil-A Pewaukee.
New things are coming to Brookfield!

Pigtails and Crewcuts: Haircuts for Kids opened on January 15!
FIND DETAILS HERE! *Sponsored

For those looking for a healthy start to the year, we have some tips and tricks for you – keep your goals in April:
Looking for a local preschool? We have the lowdown on 25+ reader recommended schools in the Waukesha County area. Skim the newly updated 2019-2020 PRESCHOOL GUIDE HERE. And the PRESCHOOL OPEN HOUSE GUIDE to see when to tour a preschool near you. Open houses have started – don't miss out! *Sponsored
Looking for a summer camp? Yes, registration is open and some camps are filling up already! We have published and updated the 2019 SUMMER CAMP GUIDE. Plan your summer out this weekend  Details HERE.
Another summer option is the KIDS BOWL FREE PROGRAM. Learn more HERE.
Throwing a birthday party? Check out our newly updated 2019-2020 BIRTHDAY PARTY GUIDE with over 25 unique venues – a collaboration with My Milwaukee Mommy! *Sponsored listings
Lake Country Family Fun has updated our INDOOR PLAY GUIDE to categorize the 30+ local play places into 7 categories to help you better find the best fun for your little one! 
*Sponsored by Chiropractic Company – Oconomowoc
Know someone pregnant, thinking about starting a family, or recently had a baby? Tell them about Love Your Belly on May 11! Find all the details here.
ICYMI: Mother's Day is coming up FAST (May 12)! We want to help you celebrate the mothers in your life. Nominate your favorite mom(s) to snag a local brunch!  Nominate and Enter HERE.
We have 11 brunches to giveaway and already picked the first winner! Enter by April 26 to have the greatest chances to win a brunch! We'll be picking winners throughout the next two weeks, leading up to Mother's Day.
For a full listing of events for the day, check out our CALENDAR. To find out more details, click the link (the title will take you directly to the event).
One of our favorite events!
Perfect indoor activity!!
We had so much fun with Kid Boogie Down at our 8th Birthday Bash!
Enjoy the Last April weekend!
All the best, 
Erin and the Lake Country Family Fun Team
Find the most voted/recommended doctors, dentists, chiropractors and more!
Sponsored by Chick-fil-A Pewaukee. Find out where kids eat free each day of the week!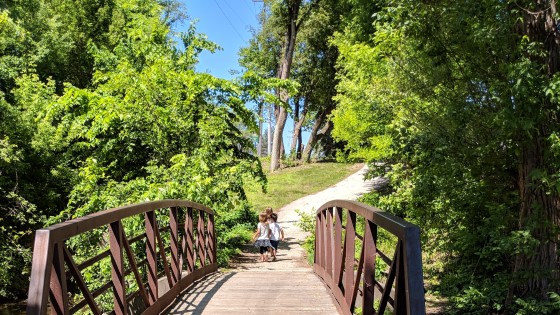 Find EVERYTHING you want to know about Waukesha County here. Sponsored by Team Trimble Realty, Bark River Realty, and Re/Max Innovation.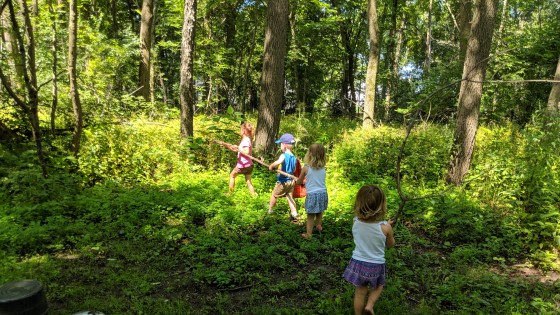 Find 15 different fun ways to enjoy the month of may and springtime in Lake Country and Waukesha County with your family!