This is a sponsored post.
Is your child a singer, dancer or musician that wants to compete in a local, live talent competition with a chance to win a scholarship and open for a national touring band? Get registered and start rehearsing today! Plus, there will be an evening benefit concert, featuring Goran and Moran of the Guffs, Animal Years (who recently opened for The Fray) and Betsy Ade of The Voice!
Wait. What? Yes! Can I get some more details on this?
Absolutely!
Rock the Burbs is back with this amazing musical event right here in Waukesha County! Sign up below to compete in this local talent competition and ultimately perform at an outdoor LIVE music concert, featuring Goran and Moran of the Guffs, at The Corners of Brookfield!
Tell me more about Rock the Burbs…
'Rock the Burbs' was created by two busy moms of 8 kids collectively. They are city girls that made the move out to the suburbs with their families. They are dreamers who want to inspire and elevate others. They are supported by an amazing team of women, all of which support charity and giving back, and obviously, they are music lovers! Rock the Burbs' goal is to bring fabulous entertainment to the surrounding suburban Wisconsin areas and connect people together through music. They rocked it out last year, and this summer at Race for your Reason, which raised over $13K!
Now, they are back with this local, unique talent competition!
Plus, the proceeds will be benefiting childhood cancer research through the MACC Fund and Special Spaces. Help them support a great cause! To learn more about childhood cancer research and the MACC Fund, click here.
How do I sign up?
They are currently looking for:
Instrumental, Vocal and Dance Performances for the Daytime Talent Show from 1:00 pm to 5:30 pm.
They are taking acts from individuals age 18 years old or under. Please follow this link to sign up for your specific act.
Registration for the Talent Show closes soon so register NOW! Accepting all levels of music, dance or instrumental talent.
One $20 ticket gives entry to both the talent competition and concert,
Plus, don't miss this deal: Use code THANKS for $5.00 off an adult ticket. Sweet!
LABOR DAY SALE:
Now is the time to get your Rock the Burbs tickets!
Adult tickets are buy one, get one FREE with code CELEBRATE for a limited time only.
At noon tomorrow (8/31), BOGO ends. Adult tickets will remain discounted 25% through Monday (9/2) at midnight.
What will the evening Live Music Event entail?
After the youth talent competition, everyone is invited to an outdoor live music event at The Corners of Brookfield, featuring Goran and Moran of the Guffs. Beyond the amazing music, there will be food, brews for the adults, and fun activities for the whole family to enjoy! And here's a bonus, if you attend the youth talent competition, you'll get in FREE to the evening live music event!
Evening Benefit Concert 6:00 pm to 10:00 pm
All Ages Event
Presented by: AND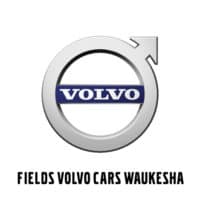 Fields Volvo/Jaguar/Land Rover Waukesha
What are you waiting for? Sign up now!