Welcome to our series on relationships, because that is what life is all about ? This week Martha will tell us about a mother's love, showing us love through the generations in her family! We hope you enjoy reading. Please let us know if you can relate and how you nurture the relationships in your life.
---
A Series on Relationships – Chapter 4: A Mother's Love
It's really a chilly winter wonderland out there, isn't it? Brr! I personally love all of the seasons, and try to embrace the cold Wisconsin winters as much as I possibly can. This is our son's first holiday season and we've really been enjoying watching him fall in love with holiday lights, music and most of all, snow! This chapter of my series is about nurturing relationships with your children. Since I only have one child so far, I can talk a lot about nurturing my one on one relationship with Dane, but I don't have a ton of advice on balancing that love with multiple children. So – to get some great insight, I decided to interview someone who, in my opinion, hangs the moon when it comes to being a mom and juggling relationships with her kiddos – my MOM!
You see, my sister, brother and I are all in very different phases in our lives – having children, climbing the corporate ladder, balancing work, life and responsibilities. We all live in different cities and have different priorities. But I think we can all agree that our mama has done an incredible job in making each of us feel special and fulfilled. I asked her a few questions about nurturing her relationships with each of us, and her answers are below.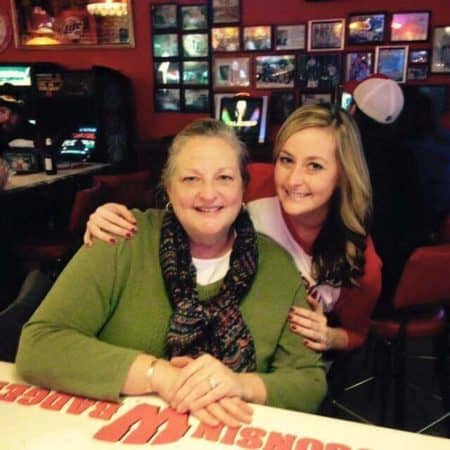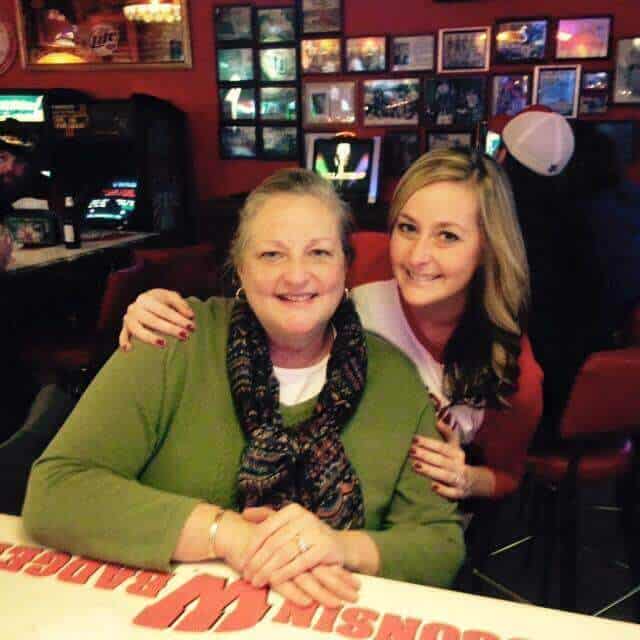 —–
Martha: What is your favorite thing about having three children?
Mary: For one thing, I like groupings of three, as in décor (as you know, eye appeal is important to me.) Raising three children means dealing with three personalities, which is both challenging and fun. Given the same situation, child one reacts one way, child two reacts another way and child three reacts yet a third way… or you may all react the same. My job as a parent is to give merit to each child's perspective.
Martha: How do you nurture your relationships with each child separately, and also together as a family?
Mary: To nurture a relationship, one must be a good listener. It is vital for a child to feel and know he/she has a voice with a parent and also within the family unit. Recognizing that his/her feelings are important and to be confident that those ideas and feelings will be considered and not dismissed.
Martha: We're each going through very different life phases – how is that special to you, and how do you approach each situation differently?
Mary: Again, listening is crucial to understanding what an individual is experiencing. I'm blessed that my children share so much of their hopes and dreams, and also their daily lives with me. I guess there really is no one approach, perhaps it comes naturally?
Martha: How do you juggle remembering to celebrate all the accomplishments, and always continue to make each of us feel special at the same time?
Mary: To remember a special moment or accomplishment one must be present, not just physically, but mentally too, in that moment/event as it is occurring.  When you were young, I seldom missed a swim meet, a recital, a band concert, an athletic event, parent/teacher conference or reading at school mass. I loved watching my kids work hard and accomplish their goals. Or the simple daily events like having a meal together, studying for test at 5 am, driving you to and from school etc. I knew those moments/events/ activities were fleeting so I guess you could say I "etched" them in my mind as they were happening. Many of my special memories are of the smallest moments.
Martha: What are you most looking forward to in the future for our family?
Mary: Ah, the future for our family. How about continuing to appreciate one another, be grateful for one another, be kind to one another. You know, all the good stuff? Being present for the highs and the lows that come along in life. Continuing to laugh together, listen to one another, agree to disagree. As a parent you never stop wanting all the best life has to offer for your children.
—–
I loved reading her responses and found myself nodding in agreement to many of her answers. We all know that when your child is born you feel the overwhelming sense of love and protection you have for that little being – the mom instinct kicks in, and it's a beautiful thing, isn't it? Nurturing that feeling and that relationship with your child takes some basic skills – patience, kindness, understanding and obviously love. They say that the love you have for each of your children is unique and different – so you have to learn what each child's triggers are, and what makes them feel the most fulfilled.
Special thank you to my mom for helping me gain a little insight into life with more than one child – and shout out to all of those moms out there juggling multiple kids' schedules, personalities and priorities. A mother's love is something so special, that I feel very lucky to be able to experience.
Until next week, bundle up and enjoy the ride. Thanks as always for reading!
-Martha
Instagram: @marthaherdy